Total collected
₽ 252 309
Lisa from three-months age has violations of a warm rhythm. Tachycardia attacks happens very often. Operation by a method of a radio-frequency ablyation (RChA) can help the baby. This low-invasive operation will hold in the Moscow scientific research institute of pediatrics and children's surgery. In our country such operations perform to children of more advanced age. The cost of treatment is 252 309 RUB. The clinic waits the girl September 22, 2014. Lisa really need our help!
Dear

benefactors

, if you want

to receive the latest

news about the activities of the

Chance Foundation

you

can subscribe

here, or

join the

official group

of the Foundation

in social networks

: VKontakte, Twitter, Facebook.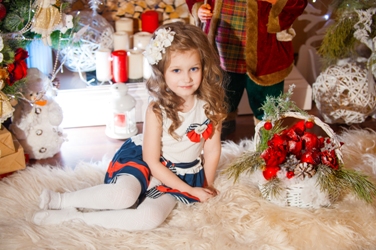 Together we make a difference!